"Need Some Help" Brochure
Any student body is diverse and as a result the students have varying needs. Some of them might need help but might not in fact be aware of being in need of help. With this brochure the student is informed of the array of services available.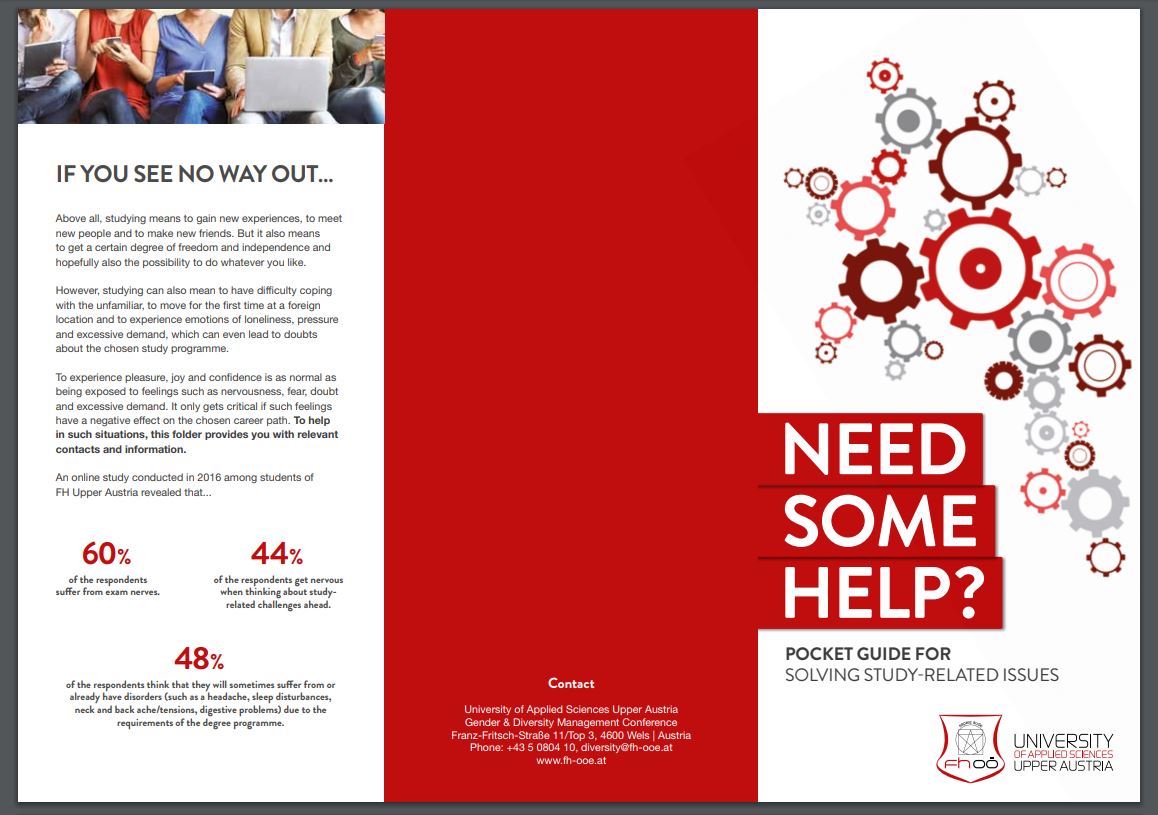 Brochure cover: University of Applied Sciences Upper Austria
How to make the information brochure available?
By distributing this information brochure everywhere around the university and also sending it out to students, we hope to be able to make it available for all students.
The sections of the brochure are:
Crises (alcohol, cigarettes, social media addiction; family problems, pressure at work)
Impairment (psychological problems, physical impairment, care responsibilities)
Violence (sexual assault, violent behaviour)
Organisation (leave of absence, resit examination, change of degree programme, financial support)
Hopelessness (fear, depression, loneliness, sleeping problems, feelings of homelessness, suicidal thoughts or attempts)
Fairness (unequal treatment, discrimination)