IDM

= Inclusion and Diversity Management
This IDM Toolbox provides hands-on support for higher education programme leaders, decision makers and teachers.
Practical tools are categorized under educational activity areas, which are explained in the Curriculum Design Frame below.
The IDM Toolbox navigation is based on the HEAD CD frame. It has proven to be a working framework to address inclusion and diversity management issues during the entire student life cycle, starting from access and ending with graduation.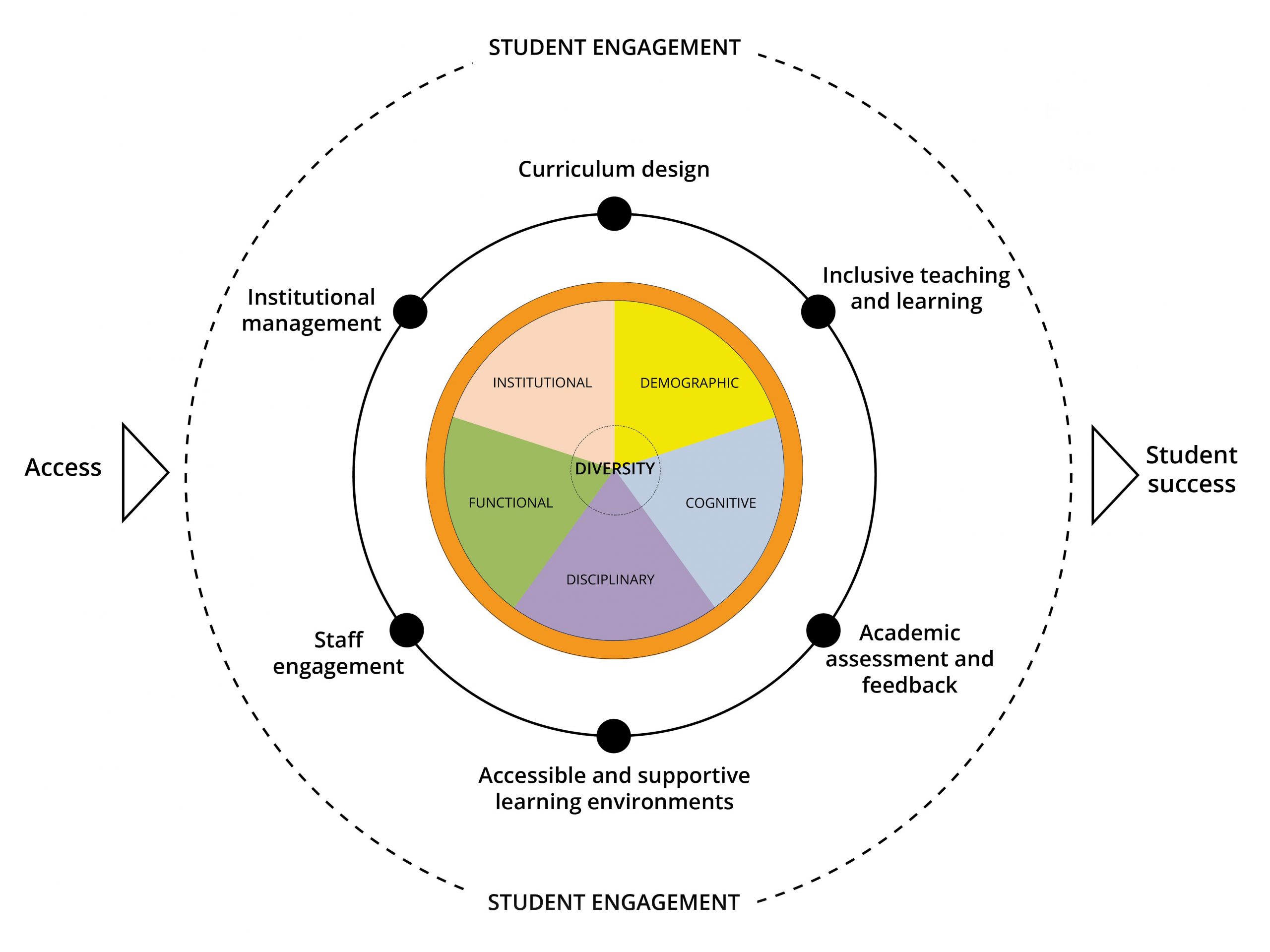 "Inclusion is imperative. Innovation is born from ideas, ideas come from multiple perspectives, perspectives come from many different experiences. Thus, our teams must be diverse.

"
Carla Harris (2019)
Managing Director
Morgan Stanley
Key issues for including our




"new majority" students are




* engaged learning




* feeling connected




* academic self-confidence




* vision of future.
Kathleen A. Ross (2017)
Professor, President Emerita
Heritage University
SCIENTIFIC BACKGROUND
Head Wheel
Our approach is based on the HEAD Wheel (short for Higher Education Awareness for Diversity). It was designed to serve as a frame of reference for a holistic diversity management embracing five interconnected diversity segments.
Student stories
Teaching is often designed for students representing majority groups. Yet, HEIs (higher education institutes) should be able to increasingly also reach "non-traditional" students. Can we relate to their challenges and experiences? The following student-created stories illustrate some of the issues students may encounter.