Harassment prevention system
Student union Laureamko (Finland) has engaged students to develop a  system to report on and to prevent any kind of harassment among students or by staff members.
The primary aim of the system is to prevent harassment incidents from taking place. Secondly, it allows students experiencing any kind of discrimination, harassment, bantering or similar unpleasant issues to report these incidents to the student union Laureamko (Laurea UAS, Finland). Laureamko volunteers will then react, take necessary actions, engage in relevant discussions with staff members, take actions agreed upon with all stakeholders, or just provide peer support. The service enables anonymous contacting.
The system sends out a strong statement that the student union and the institution are committed to preventing any kind of discriminating or non-inclusive behavior and that no one is left alone to face the unpleasant situations.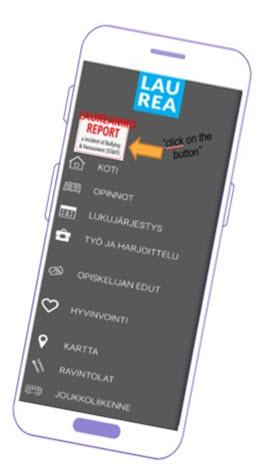 Source: Laureamko Student Union, Laurea University of Applied Sciences

Pictures: Student team Laine, Laurell, Lindroos, Korhonen, Rolamo, Nieminen