From strategy to action
Possible approaches for implementing inclusion and diversity management in your institution.
A wide array of examples of universities' strategies on and approaches in managing diversity, equity, and inclusion is presented. Take a look at how different higher education institutions (HEIs) across Europe put their intentions to actions. The table below summarizes these strategies and approaches.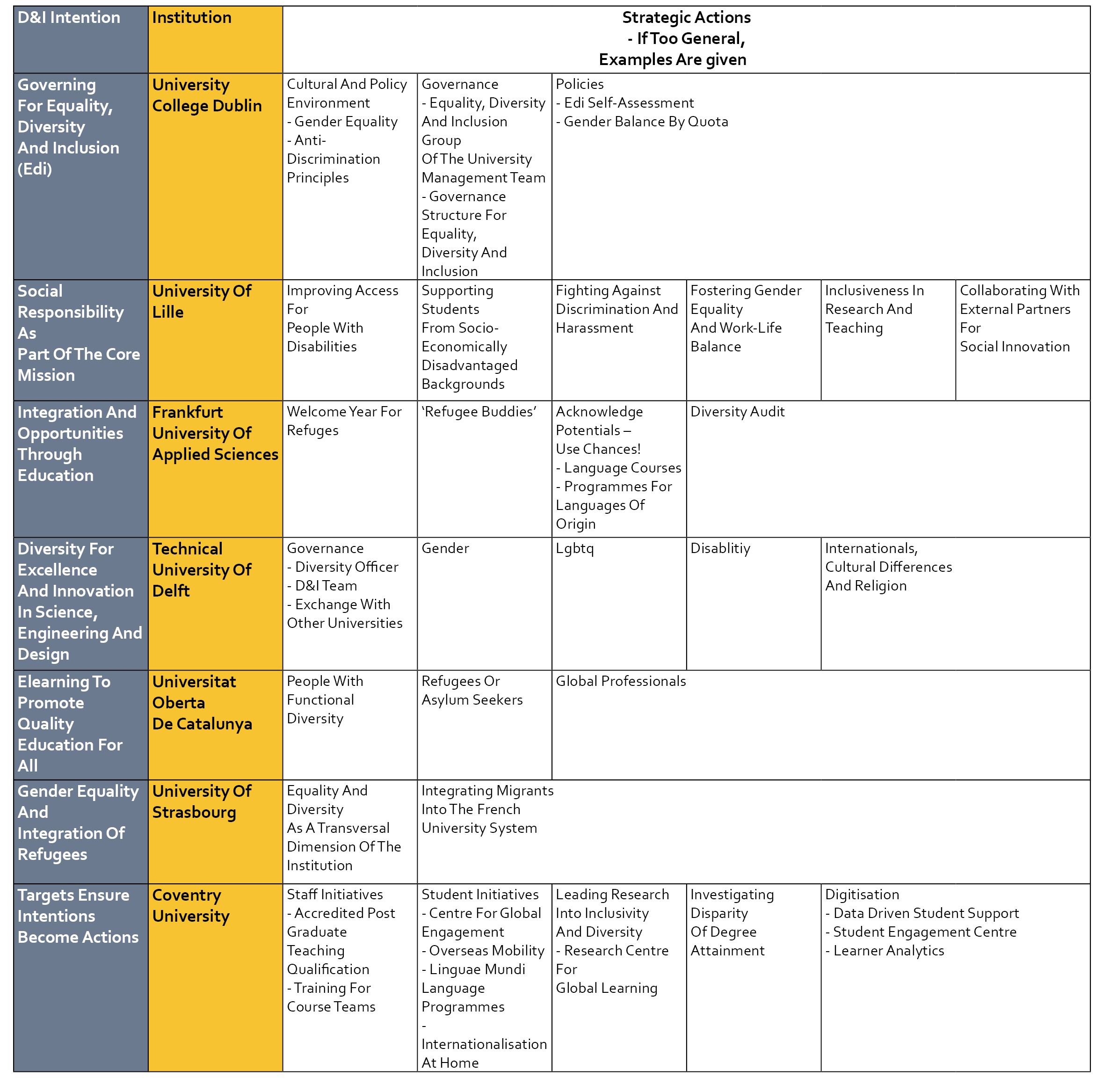 Source: Claeys-Kulik, A.-L. & Ekman Jorgensen. 2018. Universities' Strategies and Approaches towards Diversity, Equity and Inclusion. Examples from across Europe. European University Association.